Plan a Visit
Come visit the Merwinsville Hotel Restoration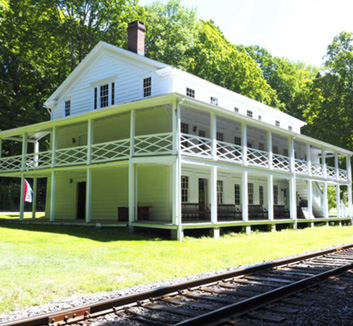 We're at 1 Brown's Forge Road Gaylordsville CT, so we're super easy to get to from north or south - click here to use our handy google map to get directions.
We're about 12 minutes from New Milford, about 15 from Kent.
Give a call to make sure we can show you around if you plan on visiting during the week (or the winter!).
There is great dining in Kent or New Milford, and some terrific places to overnight and get away from the hustle and bustle - spend a whole day and enjoy the sights.
While you're checking us out, take a look at some of the other fun historical sites in the area!