About
The Merwinsville Hotel Restoration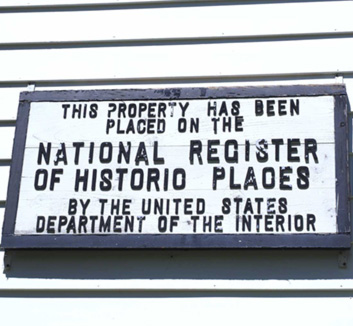 The Merwinsville Hotel Restoration, located along the Housatonic Railroad in Gaylordsville, Connecticut, was a meal and rest stop which opened for business in 1843.
The Merwinsville Hotel Restoration is a non-profit, living museum that continues the ongoing care, restoration and preservation of the Hotel to educate, inspire, challenge, and invigorate both present and future generations, and to raise awareness within the local community of the Hotel's contribution to the collective local history by promoting cultural events.
As you enter the Hotel today, you get a sense of what it was like over 170 years ago as passengers stepped off the railroad on their way from Bridgeport, Connecticut, to summer homes in Pittsfield, Massachusetts.
We operate the Hotel through 100% volunteer participation and no paid staff. Our annual budget is derived from donations, member fees and our annual fundraisers. We always welcome new members and volunteers at our events.
If you would like to learn more about the history of the Hotel or would like to get involved with Hotel activities, please explore our site, and feel free to contact any of our board members. They would love to hear from you.
Board of Directors
Officers:
Jeremy Ruman, President
Jennifer Haase, Vice President & Treasurer
Marje Somuk, Secretary
Terry Butler
Victoria Carter
Ilene Deutsch
Steve Dull, Building Manager
Merialis Lewis
Linda McMillan
Lori Meehan
Jerry Nahley, Emeritus
Barbara Thorland, Curator
Lynn Mellis Worthington
Past Presidents
We are indebted to our past presidents who have served:
George Haase, 10/1/71 – 11/10/77
Bob Stirling, 11/10/77 – 10/12/81
George Haase, 10/12/81 – 9/8/83
Aaron Seltzer, 9/8/83 – 5/29/87
Rosemary Nahley, 5/29/87 – 9/12/95
Betsy LaFond, 9/12/95 – 9/17/99
Kay Steitzel, 9/17/99 – 5/17/02
Jerry Nahley, 5/17/02 – 9/15/06
Jeff Edelstein, 9/15/06 – 2012
Jeremy Ruman current