Getting Involved
How can you help the Merwinsville Hotel Restoration?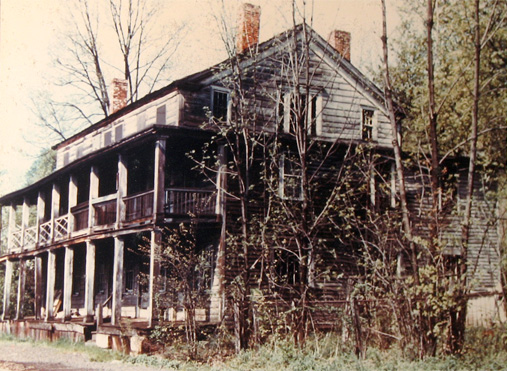 Board of Directors
Officers:
Jeremy Ruman, President
Jennifer Haase, Vice President & Treasurer
Marje Somuk, Secretary
Terry Butler
Victoria Carter
Ilene Deutsch
Steve Dull
Merialis Lewis
Linda McMillan
Lori Meehan
Jerry Nahley, Emeritus
Barbara Thorland, Curator
Lynn Mellis Worthington
grant writing
Each funder has different fields of interest, different reasons for giving and different requirements for giving. Furthermore, each foundation has a different culture; a different way of looking at things. The trick to writing a good grant is strategizing how to approach the funder in a way that will ensure we speak to what's important to them so that we have the best chance of receiving funding. Not only is it important to fulfill all of their grant application requirements, it is important to position the grant request and plead our case in the most favorable way. In order to ensure that we hit the mark, the grant team will meet and discuss each potential funder and strategize an approach for each one before we get started writing. If you have some free time and would like to get involved in the Hotel, please reach out to
Jeremy Ruman
.
membership
Our goal is to make more people aware of the hotel as a cultural, social and educational center for the community. The best way of doing that is by encouraging them to become a contributing member. If you would like to assist in membership drives, contact
Jennifer Haase
.